Oooooooh! My very own custom made for me, pretty, pretty set of 18th century stays made with love by my Sister Wife Jillian! (Stays = Corset)
THANK YOU!
Huzzah! I cannot WAIT to get myself in these! And a new chemise. The one chemise I have belonged to Mama Weber (which I cherish…) and the other one HWMMS bought for me from the 18th century mall during F&I, but this one is custom made for me and my boobies!
Now for a little background…
Hee Hee. 18th century corset making at its finest! Plus I adore my Sister Wife she's lovely! But I'm super glad it didn't work out for her and my hubs..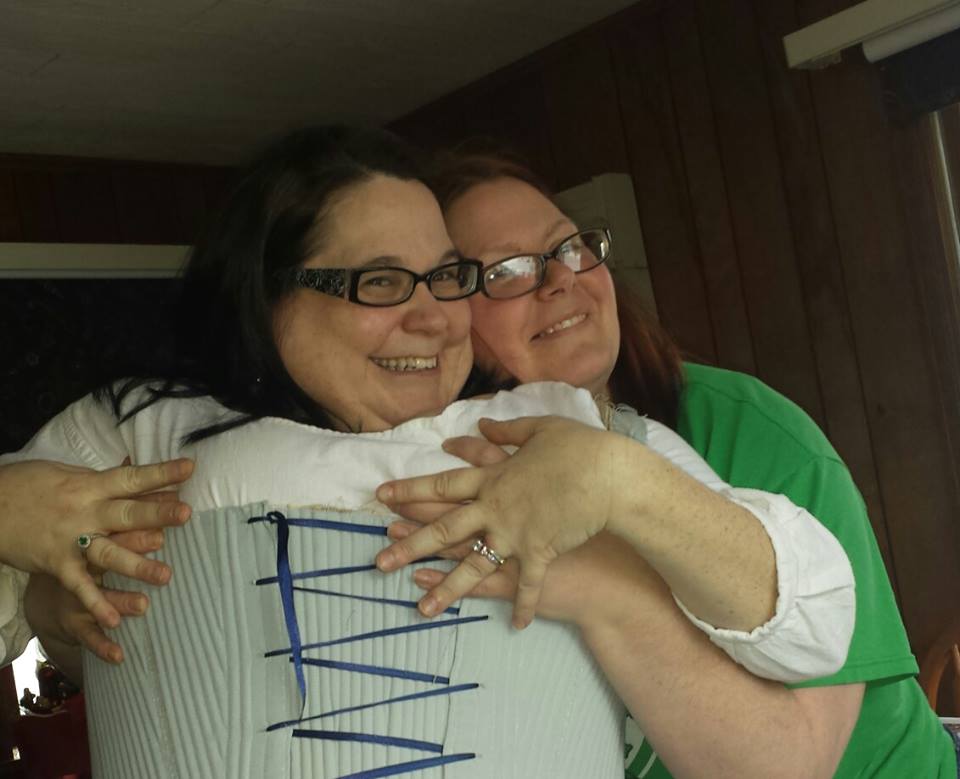 "Hanging out at the Henning House getting felt up by my Husband's Ex-Wife while she fits me for stays. Life is good. "
I think this is one of the best endorsements for All Things Jennifer I've ever heard. Not many people can call themselves friends with their husband's ex-wife…
"Like her page because if I love my "sister wife" (she's married to my ex!) then you will too!" -J. H.
Save
Save
Save
Save